Either our Rayco RG70X, our Rayco RG80, or our Rayco RG74T-R will reduce any tree stump to a pile of wood chips in the blink of an eye. The RG70X and the RG80 are both all-wheel drive rubber tire machines that are gentle on all landscapes, especially pristine yards and golf courses. The RG74T-R is a track machine that is ideal for heavy jobs, construction sites and extreme terrain. We grind all stumps 8″-12″ below grade and we can perform deep grinding for replanting purposes upon request. Wood chips and debris are raked into neat piles where stumps preexisted.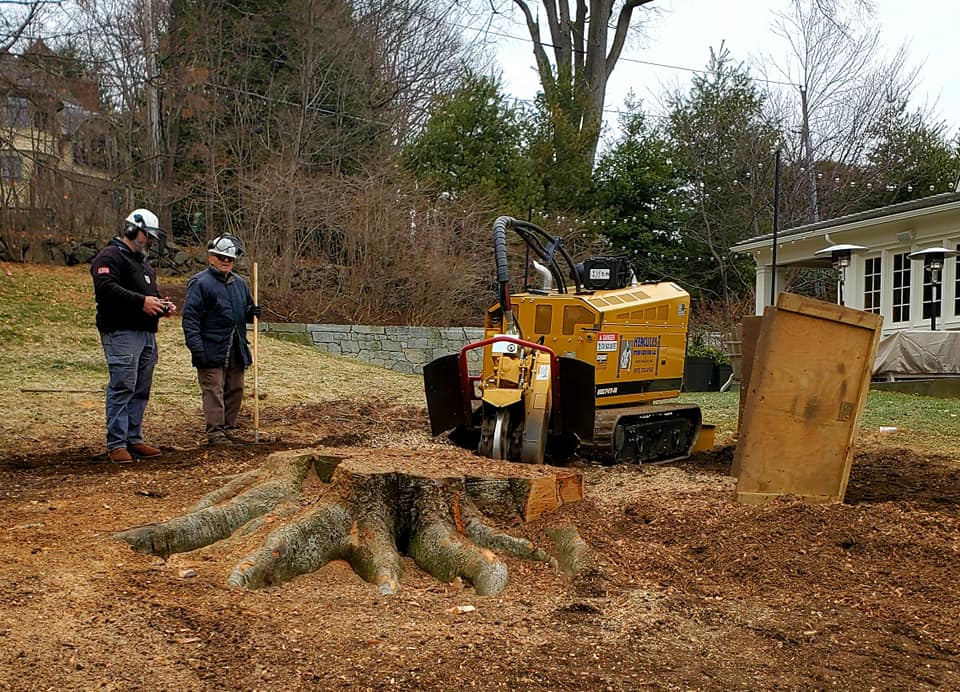 It can take several weeks for a tree service to perform stump grinding operations as they are so involved in more important and higher priority work such as trimming trees and cutting down trees. We don't get involved with any tree work as trees are not our specialty… tree stumps are our specialty.
When you choose us to do your stump grinding, you can expect quick response, fast and timely service and always a company that is eager to please their customers. We always do the job right, we never walk away from a job, and we strive to give you peace of mind. We use plywood protective barricades around the area to protect the area and respect your property.
Stump grinding is the most efficient method for removal of tree stumps without destruction to existing foliage and landscaping. We use top-grade equipment that is state-of-the-art and well-maintained, and we are very thorough. Our attention to detail ensures a successful job.
Here at Hercules, we're
grinding away

 24/7.

That tree isn't truly gone until the stump is removed. We've got the power!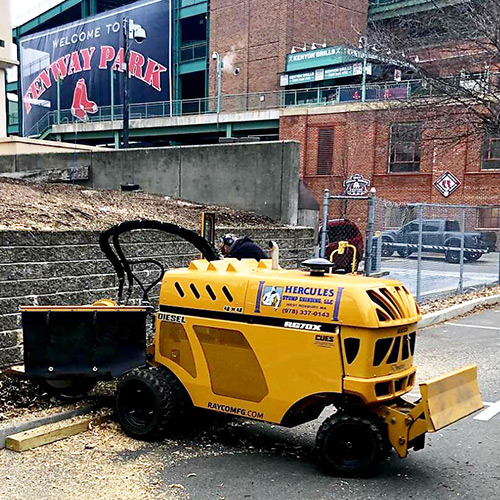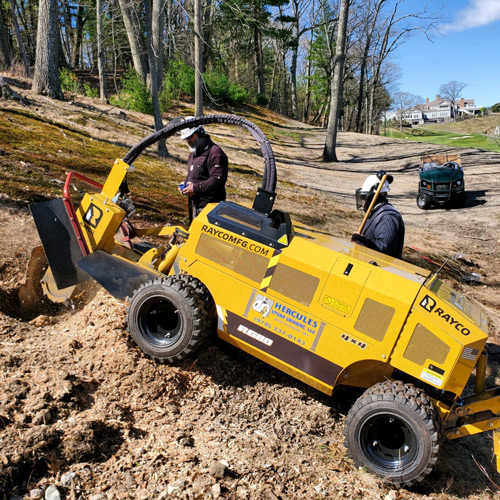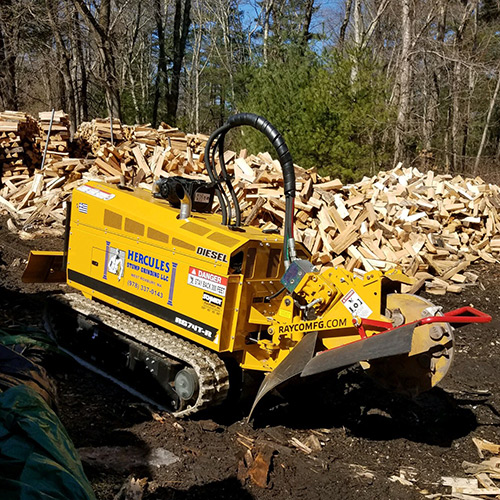 Hercules works with homeowners, real estate developers, golf courses, landscape architects, arborists and commercial businesses of all kinds. If it's a stump and you need it gone, call on the strength of Hercules Stump Grinding.
Residential
Commercial
Stump Grinding Is In Our Roots
Learn more about our family business! We use only top of the line equipment and our impeccable attention to detail to get any job done.